The Community Champions team across Camden are really excited to announce we are having our first introduction and welcome session!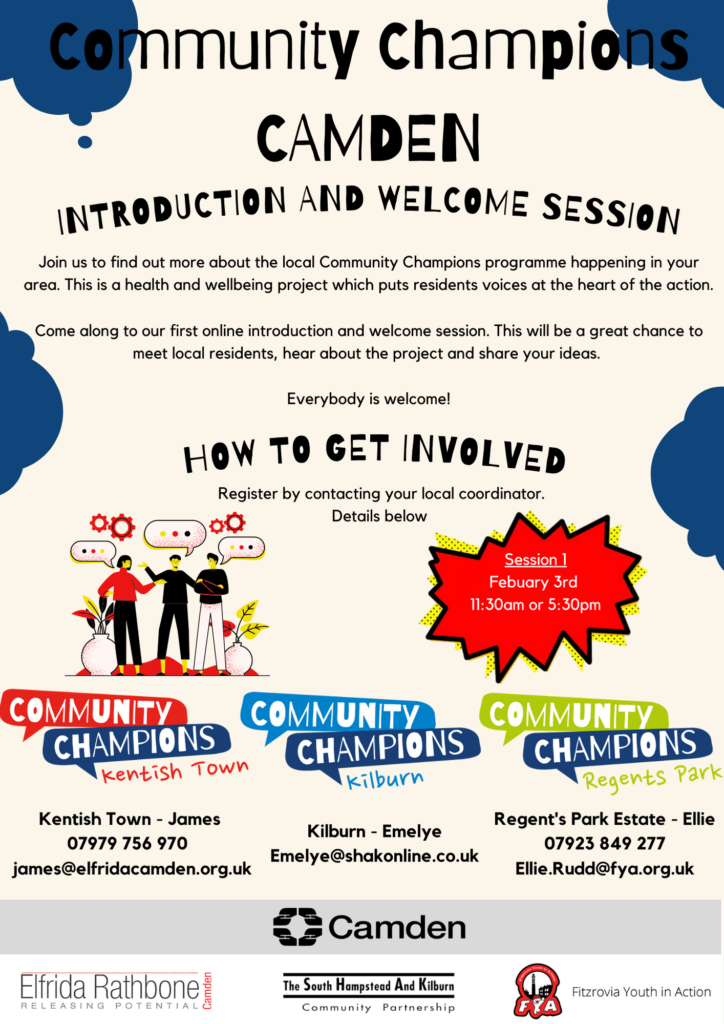 This will be a great opportunity to find out more about the project and begin to share your ideas. This first session will have a focus on getting to know each other and project familiarity. From here, we have a range of training sessions to ensure anybody can become a community Champion!
What do I need to do?
Contact your local coordinator to register for these sessions! Details are on the poster.
When is it happening?
This is taking place on February 3rd at 11:30am and 5:30pm (come to which ever time suits you) The session should last roughly one hour. If you are interested, but busy at these times please still get in touch as we will make arrangements to ensure you can still be included.
Where is it happening?
Due to current lockdown measures the initial training will be happening online. However, we hope to have as much face-to-face included in the project as a whole. We will send a link and instructions closer to the time. If this makes you nervous, or are new to online working, your coordinator will be on hand to help you use the online platform.